First Aid and CPR/AED (c) Course – Web Blended – 1 Day only)
Choley's Fitness is an

authorized trainer for: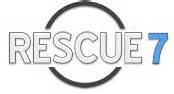 We instruct in accordance to WSIB, Health Canada and HRSDC.
First Aid , CPR and AED training available.
Our Web blended program allows participants to complete the theory ( Part 1) portion online at their convenience working around their busy schedule.
Participants can log into our  Rescue 7 Web training at any time and the training does not need to be completed in one sitting.
Part 2 – is a practical component which is the one day.
Next Standard First Aid, CPR(Adult/Child/Infant-AED Course : 
TWO COURSES:
- Monday,  August 27th, 2018
or 
- Sunday,  September 16th, 2018
$125.00
CPR(c) cost is $35.00. (No Web base required for CPR)
Next CPR(c) :
Monday August 27th, 2018
Sunday , Sept 16th , 2018
Contact us for details. 
Course break down:  
Prior to Part 2 ( Practical) , Prior to the Practical portion , Participant must complete a Web training portion on line. Access codes and information will be forwarded upon payment.
CPR / AED / Standard First Aid practical's.
 If you have a group, we will accommodate around your schedule.
Team and Group discounts are available.
Rescue 7 is the official First Aid / CPR trainers for CanFit Pro. Personal trainers requiring Annual recertification can contact us for training.
Contact us at info@choleysfitness.com
or call (613) 349-2662 for more information.